Esprit D'Air enters six Official Charts following successful UK tour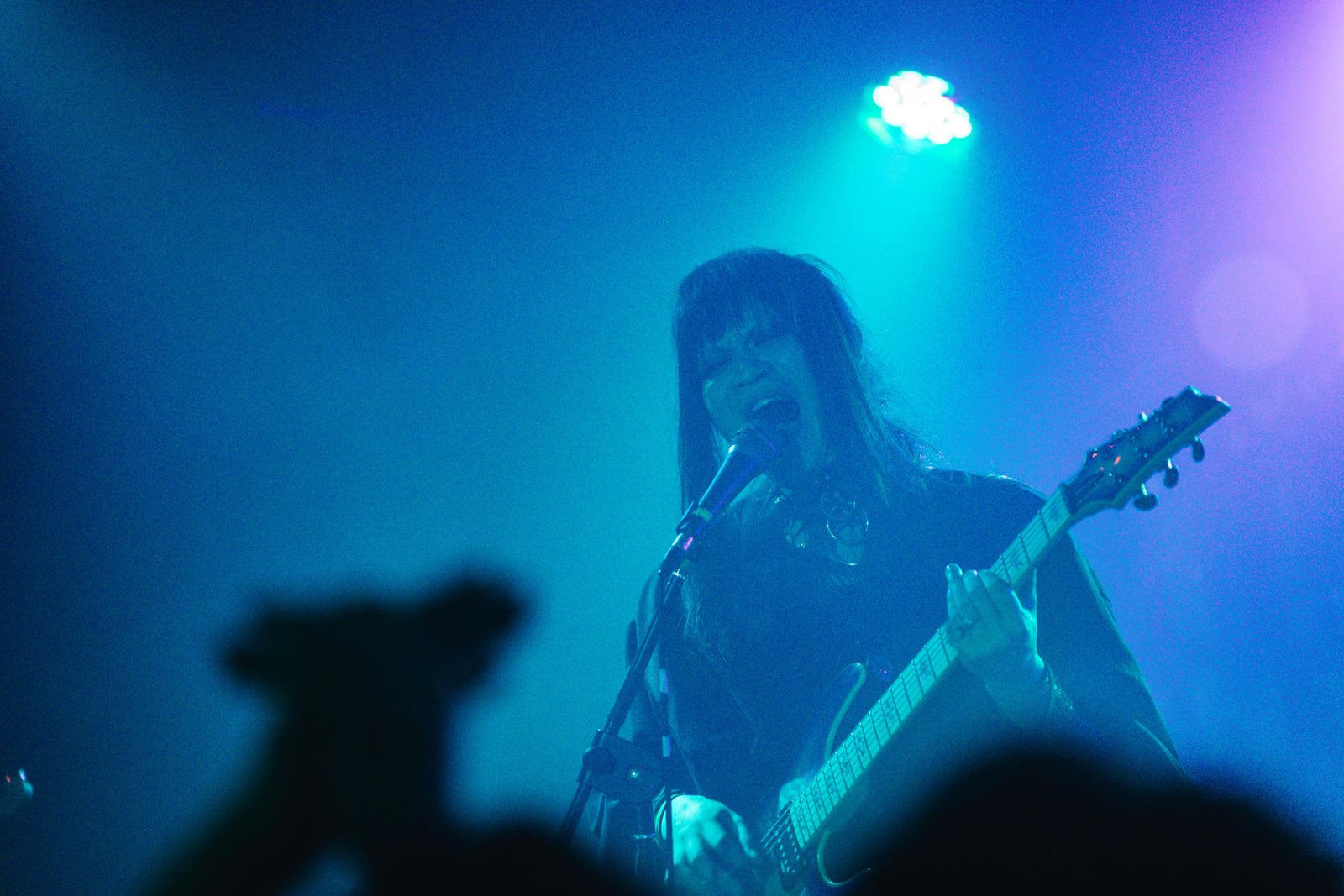 © Photo by Tim Kuipers
Japanese metal band Esprit D'Air re-enters the Official Charts this week following their successful self-promoted tour of the UK in London, Newcastle, Glasgow, and Manchester.
Esprit D'Air recently released their second album, Oceans nearly six months ago on 18 February, which included collaborations with members of the iconic gothic rock group The Sisters of Mercy and Japanese metalcore band Crystal Lake, plus remixes by Heavygrinder, and Shirobon. The new album Oceans is receiving support and praise from Loudwire, Kerrang! Radio, as well as from members of Cradle of Filth, The Sisters of Mercy, and The Birthday Massacre. 
At the time of release, the album peaked at #13 in the Rock and Metal Albums Chart, but has returned to the charts at #8 this week. Other chart positions this week include #5 in Independent Albums Breakers, #27 in Independent Albums, #58 in Scottish Albums & more.
The live line-up for the tour consisted of Kai (Esprit D'Air), Jan-Vincent Velazco (Pendragon, Gus G) on drums, Takeshi Tokunaga (producer of BABYMETAL) on bass, and Yusuke Okamoto on guitar.
Reformed in 2016, Esprit D'Air is a Japanese electronic rock/metal solo project led by vocalist, multi-instrumentalist, and producer, Kai. In 2018, Esprit D'Air won 'Best Metal Album' at The Independent Music Awards in New York, for the release of their debut album, Constellations, judged by an esteemed panel featuring Slayer, Amy Lee (Evanescence), Sepultura & more.
Kai is not seeking a major record label but instead, follows a strong DIY ethos and produces everything himself to be as self-sufficient as possible. Consequently, they record and produce their own releases in their own home recording studio.
Kai adds:
"The Oceans album took almost four years to create. My laptop containing all of my work-in-progress was stolen in 2019 and I had to start all over again from 2020. In the past two years, I worked hard and collaborated with awesome people to finish the album and we also have our fans to thank for crowdfunding it."
Kai
will also join
Steevi Jaimz
(original vocalist for
Tigertailz
) for a one-off show on guitar at the 229 in London on 15 October alongside
Robin Guy (Sham 69, Bruce Dickinson)
on drums and
Rob Lane (BulletBoys)
on bass, celebrating the 35th anniversary release of
Tigertailz's
debut album
Young and Crazy
.
---