Esprit D'Air premiere new music video Leviathan exclusively on Loudwire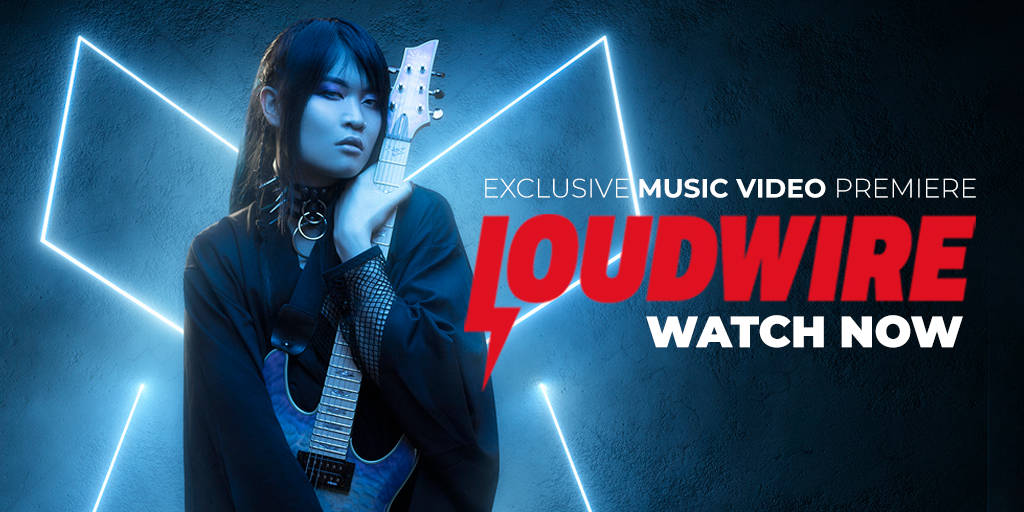 Music video by award-winning director Andy M ("Cannibal" by Bury Tomorrow)
Esprit D'Air is premiering new single "Leviathan" on Loudwire today. Crowdfunded by fans, "Leviathan" is a song about change, melancholy, and hope in a world devastated by a global pandemic.
Watch the new video exclusively on Loudwire
About the release, vocalist and producer Kai says:
"We interpreted "Leviathan" as a huge power or impact beyond human power or knowledge. When we wrote this, we were thinking about how significantly our world has changed with the pandemic and how we can think positively and have hopes in tough times. Through our composition and songwriting, we tried to express lights of despair, human weakness and stupidity, and human wisdom to build a new world."
As featured on Billboard, Loudwire & Japan Today, Esprit D'Air recently celebrated their 10th anniversary with a theatrical virtual performance to their fans at home. The show was broadcast live from KK's Steel Mill, with lighting and special effects provided by Jon Smith (DragonForce, Bowling For Soup).
Esprit D'Air is an award-winning melodic rock and metal band based in London. Their critically-acclaimed debut album crowned them as winners in the best metal/hardcore album of 2018 at The Independent Music Awards at the Lincoln Center, New York, among an esteemed judging panel featuring Amy Lee (Evanescence), Slayer, Sepultura, Tom Waits, and more. 
Mixed and mastered by Paul Visser (Black Orchid Empire) at The Recording Studio London, the new single, "Leviathan" is releasing on December 4, 2020 worldwide on all streaming platforms including Apple Music, Spotify & Deezer, and features remixes by world-famous duo HEAVYGRINDER, and electronic producer Shirobon.
"Leviathan is such an amazing track! It has a very strong "anime intro" feel and a lot of energy. It was an absolute pleasure to remix this one!"

 

-

 

HEAVYGRINDER
Video director, Andy M. says:
"As lockdown hit, my crew and I began to see many promising projects and opportunities fall through. A lot of friends and loved ones went through tough personal tragedies. I was feeling it too. As good as the year before had been for my career, this one felt like I'd taken some steps back. When Kai sent me the track and I heard it was immediately like "Wow" and I visualized that shot of the AI girl with the glowing tether in her spine. 

I always loved how the J-rock tradition is all about lyrics and music with a lot of strong and palpable emotions. I liked the theme of "hope in spite of overwhelming odds". I'm a bit of a pessimist by nature, so weirdly I'm attracted to themes and people that go against my natural instincts. I also, straight away thought of the goddess Athena - a symbol of wisdom and a patron of many Greek heroes. Mythology has always been a big inspiration for my work and so have Japanese art, history, modern literature and pop culture. I knew I wanted to bring those two together. In creating the music video, I took a lot of inspiration from the work of Hideaki Anno and Masamune Shirow. We also looked to Roger Deakins and Blade Runner of course and I wanted to pay homage to those works.

It was a phenomenal positive but also very challenging experience making the music video. I owe it all to an insanely talented cast and crew who collaborated with me on it. For a lot of us it was the first more creative and "back-to-normal" project we did. I'm very grateful to know and be able to work with so many incredible people."
---