Esprit D'Air releases cover of Iron Maiden's 'The Trooper' featuring Tim "Ripper" Owens & Ben Christo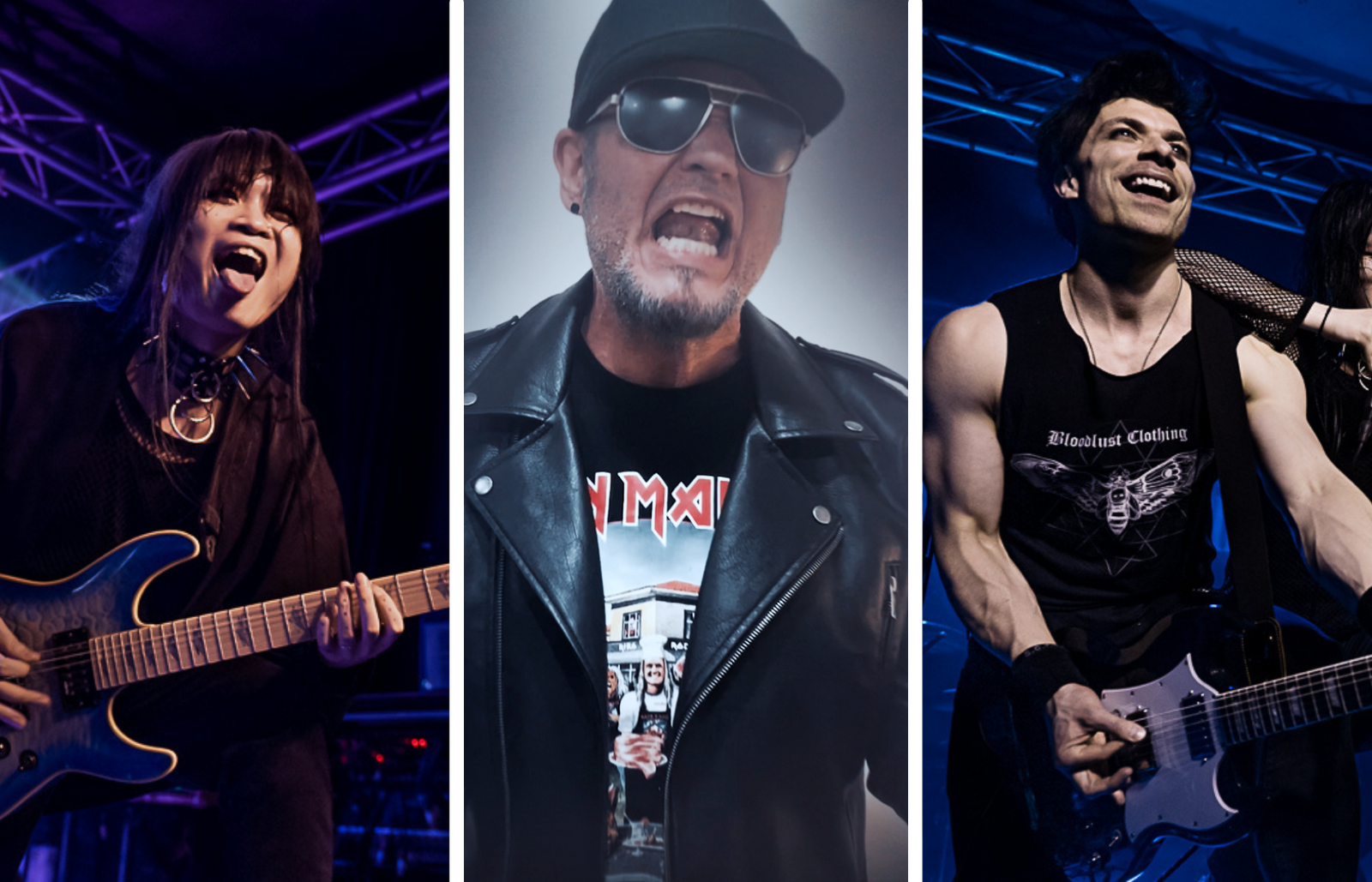 Esprit D'Air releases a cover of Iron Maiden's 'The Trooper', featuring Tim "Ripper" Owens (KK's Priest, ex-Judas Priest) on guest vocals, and Ben Christo (The Sisters of Mercy) on guitar to commemorate the 40th anniversary of its release.
Kai's vocal video cover of 'The Trooper' on TikTok gained attention from Iron Maiden's Official account stating, "Great Cover [mindblown emoji]", which inspired him to make it an official licensed release with Esprit D'Air. The release is accompanied by a music video filmed and edited by Charlie Smith of MindArtVisual, who produced all the music videos for KK's Priest.
Vocalist and guitarist Kai says:
"Like for many metalheads, "The Trooper" was one of the first heavy metal songs I got into. I am honored to team up with both Ripper and Ben on this to commemorate its 40th anniversary with our own version!
We also wanted to respect the original version but also make it our own, so Ben and I wrote our own guitar solos in it."
As featured on Loudwire, BBC Radio 1, and Kerrang! Radio, Esprit D'Air released their latest album Oceans in 2022, which entered six Official Charts, including #8 in the Rock & Metal Albums, and #5 in Album Downloads. In 2023, the band sold out their 7-day UK tour entirely and entered the Official UK Singles Charts with their single, 'Shizuku' (feat. Misstiq).
Esprit D'Air will be embarking on a 22-date tour across eight European countries in 2023/2024 with seven dates already sold out. Joining Kai on tour are Jan-Vincent Velazco (Pendragon, Gus G) on drums, Takeshi Tokunaga on bass, and Yusuke Okamoto and guitar, who all feature in the music video and recording.
Tim "Ripper" Owens will be on tour with KK's Priest in October 2023 with Paul Di'Anno and Burning Witches as special guests on their "Priests, Killers & Witches" UK tour in Birmingham, Glasgow, Nottingham, Manchester, and London.
Ben Christo is currently on a 40-date European tour with The Sisters of Mercy. Ben will also be joining Esprit D'Air as a special guest in Budapest on October 10th to perform 'Dead Zone', a song he co-wrote with Esprit D'Air.
Esprit D'Air's cover of Iron Maiden's 'The Trooper' featuring Tim "Ripper" Owens and Ben Christo is out now on all streaming platforms.
Esprit D'Air 2023/2024 European Tour Dates:
2023:
Oct 8: Kraków, Poland, Klub Zaścianek (Sold out)
Oct 10: Budapest, Hungary, Dürer Kert (Sold out)
Oct 12: Barcelona, Spain, La Nau (Sold out)
2024:
Feb 12: Bournemouth, UK, The Old Fire Station
Feb 13: Exeter, UK, Exeter Phoenix
Feb 14: Bristol, UK, Thekla
Feb 16: Swansea, UK, Hangar 18
Feb 18: Wolverhampton, UK, KK's Steel Mill
Feb 19: Sheffield, UK, Corporation
Feb 20: Manchester, UK, Academy 3
Feb 21: Liverpool, UK, O2 Academy2
Feb 23: Dublin, Ireland, The Grand Social (Sold out)
Feb 24: Belfast, UK, Oh Yeah Music Centre (Sold out)
Feb 26: Leeds, UK, The Warehouse
Feb 27: Glasgow, UK, The Garage
Feb 28: Newcastle, UK, Northumbria Uni S.U.
Feb 29: Nottingham, UK, Rescue Rooms
Mar 02: London, UK, The Garage
Mar 29: Heerlen, the Netherlands, Poppodium Nieuwe Nor
Mar 30: Hamburg, Germany, Headcrash (Sold out)
Mar 31: Köln, Germany, MTC (Sold out)
Apr 01: Antwerpen, Belgium, Kavka Oudaan
---