Esprit D'Air on Rock Band™ 4 for PlayStation 4 & Xbox One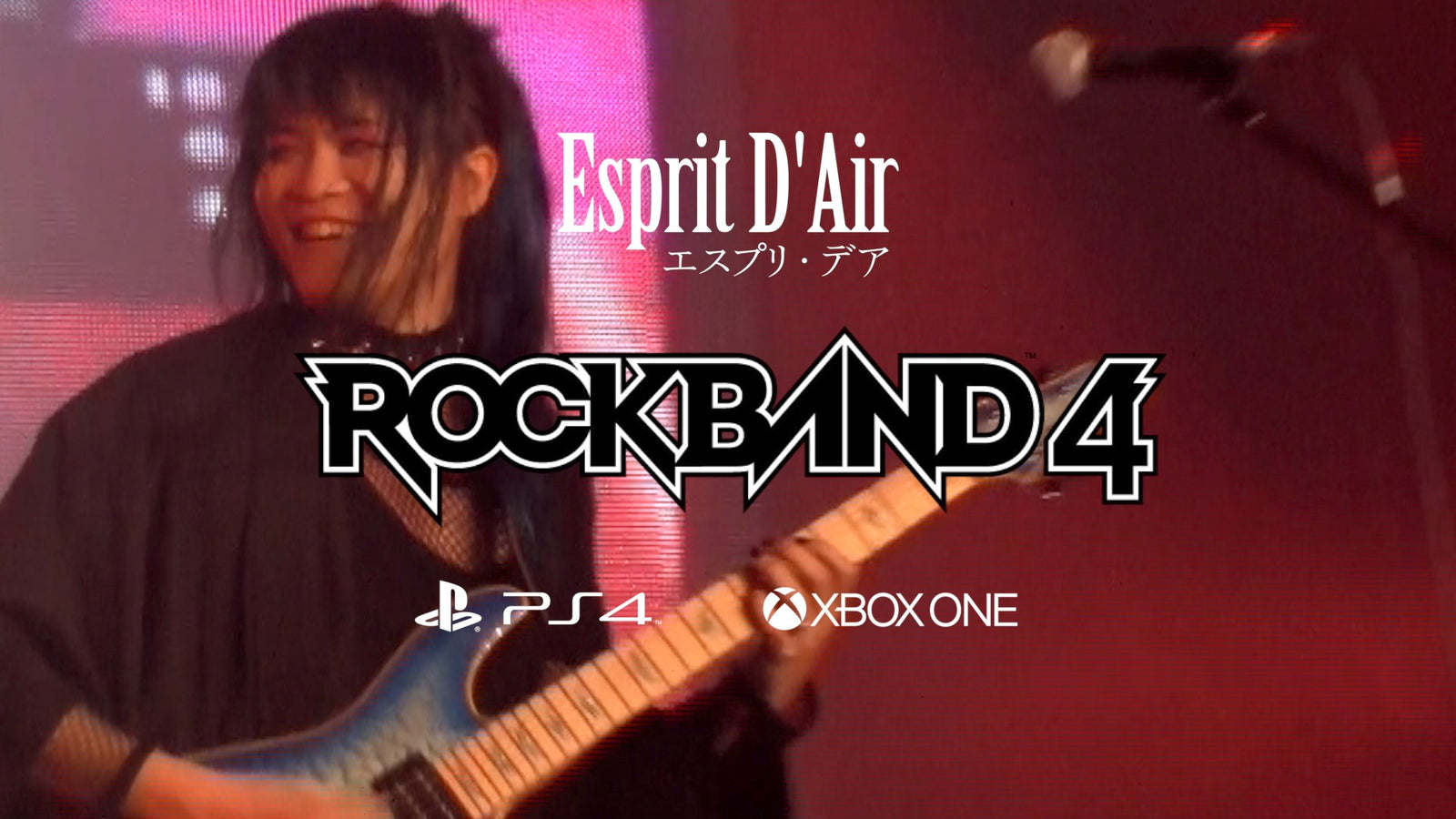 January 3rd, 2023—J-metal song 'Shizuku' by Esprit D'Air returns on Rock Band™ 4 as a playable song on January 5th, 2023 for PlayStation 4 and Xbox One.
The song, originally released in 2012, will be available as an add-on available to purchase from the official PlayStation and Microsoft stores.
'Shizuku' was the first Japanese song available to download from the 'J-Rock' category in the videogame Rock Band™ 3 for Xbox360 in 2013 alongside Dir en grey. Due to popular demand, the track will now be releasing on Rock Band™ 4.
To coincide with the release, Esprit D'Air is also releasing a re-recording of 'Shizuku' in February 2023 to commemorate its 10th anniversary, with help from a fundraising campaign to create an animated music video, which ends on January 10th, 2023.
In 2022, Esprit D'Air released their 2nd album Oceans, which entered six Official UK Charts, including #8 in the Top 40 Rock & Metal Albums, and #5 in Top 20 Independent Albums Breakers. The new album featured members of both The Sisters of Mercy, and Crystal Lake, as well as remixes by HEAVYGRINDER and Shirobon.
Kai is not seeking a major record label but instead, follows a strong DIY ethos and produces everything himself to be as self-sufficient as possible. Consequently, Kai records and produces his own releases in his own home recording studio.
Currently, Kai is the only official member of Esprit D'Air, and appoints session musicians for live shows and tours. Esprit D'Air will be embarking on a 7-day UK tour in February 2023 supported by the Help Musicians charity.
The original 'Shizuku' will be available to play on Rock Band™ 4 for PlayStation 4 and Xbox One from January 5th, 2023. Download it here.
2023 UK Tour Dates:
17 Feb: The Globe, Cardiff
19 Feb: The Fulford Arms, York
20 Feb: The Cluny, Newcastle
21 Feb: La Belle Angele, Edinburgh
22 Feb: Manchester Academy 3, Manchester
23 Feb: O2 Academy3, Birmingham
25 Feb: The Black Heart, London (Patreon-only show)
---